Hope Family Health Services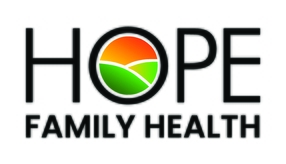 DONATE NOW
Sumner North Health Center 1124 New HWY 52 E
Westmoreland, TN 37186
Statements
Mission
HOPE Family Health is a faith-based nonprofit health center passionately devoted to extending primary, mental health, dental, and pharmacy services to those left out by the traditional healthcare system. Founded in 2005, HOPE now totals over 1200 patient encounters per month. We strive to improve access to primary healthcare in rural Middle Tennessee, with an emphasis on vulnerable populations including the uninsured, under-insured, poverty-stricken, homeless, children, migrant workers, and those addicted to substances. We seek to restore dignity, faith, HOPE, and health in those we serve by making them partners in the healing process and providing them with loving, compassionate care.We desire to serve the whole person - mind, body, and spirit - while honoring the dignity and potential of every patient we see. This calling informs every decision we make as an organization and has led us to broaden our services dramatically in recent years. We find great fulfillment in the confidence and trust of our patients and the improved quality of life so many deserve and enjoy with our support.
Background
Like many nonprofits, HOPE was created to meet an acute need in a beloved community. In the summer of 2004, two mid-level providers in the Westmoreland, Tennessee area began to discuss the idea of starting an entirely different kind of clinic: one where patients received treatment based on need rather than ability to pay. Medically under-served and geographically isolated, area residents struggled with pervasive poverty, sparse health insurance coverage, and a high incidence of chronic illnesses. In January 2005, practitioners Jennifer Dittes & Mary Linville opened the doors of Hope Family Health, fueled by a desire to care for patients who were falling between the cracks; to validate the dignity and potential of each person receiving care; and to restore hope and health to the community. The first year brought both rewards and challenges. HOPE started out in a double-wide mobile home-turned-clinic filled with employees, donated furniture and charts. The undeniable need proved unrelenting as patients, many of whom had delayed care to the point of crisis, poured through the doors. Prayer for spiritual, emotional, and financial sustenance quickly became a daily practice. The grace of God and the generous support of individuals, congregations, and local foundations literally kept HOPE alive. (This is still true today!) Our relationships with patients and their sheer faith in our abilities convinced us that love, respect, and compassion are infinitely more important in the healing process than state-of-the-art equipment or facilities. This trial by fire assured both founders and staff that they possessed the commitment, flexibility, and heart to make it through the hardest of times. In June 2012 HOPE was awarded status as a Federally-Qualified Health Center, providing long-term federal funding and a stable foundation from which to expand. Since the early days, HOPE has grown by leaps and bounds; from a group of 4 to a team of 60, from a double-wide trailer to a shining, light-filled facility with one additional site. In addition to providing our patients with high-quality primary medical care, we now offer behavioral healthcare, access to dental care, pharmacy services, interpreter services, and the support of a certified application counselor. In 2019 HOPE offered over 14,000 medical, mental health, and dental visits!
Impact
Please find below a few HOPE's significant accomplishments and program highlights from the last year. (More details are available in the 'Programs' portion of our profile.)
GROWTH IN OUR CAPACITY: Effective CY2018, we received our most extensive ever award from HRSA of $1,830,884.00 for ongoing base funding as a Federally Qualified Health Center (FQHC). These vital funds help make up the difference between our cost to serve the uninsured, and the nominal revenue we bring in from self-pay patients through our discounted Sliding Scale Fee structure. Due to the ongoing support in response to the needs of our patients in this service area along with unique expansion opportunities offered through the ACA, we have grown at a swift pace in the last few years. When HOPE first received FQHC status, we had just nine staff members. HOPE currently operates with 56 staff members to include six* medical providers, three mental health providers, two pharmacists, an outstanding nursing team, five administrators, and invaluable support staff. (*HOPE's CEO & Chief Operating Officer are also licensed medical providers but currently serve in Administrative roles at HOPE.) This increased capacity has allowed HOPE to serve a growing patient body through a greatly expanded scope of services. In CY2012, HOPE served 1,773 patients through 4,749 encounters. In CY2017, HOPE served 4,086 patients through 14,608 encounters! (To learn more about the impact of our specific lines of service, please see the Programs section.)
RECOGNITION OF QUALITY CARE, EXCELLENT LEADERSHIP, AND STRONG FINANCIAL MANAGEMENT: In August 2017, both of HOPE's medical locations achieved Level 2 Certification as a Patient-Centered Medical Home by the National Committee for Quality Assurance. This certification marked a tremendous accomplishment for us and gave testament to the dedication and hard work of our whole team.In October 2017, at the Center for Nonprofit Management Salute to Excellence Awards, CEO Jennifer Dittes was named the winner of the Memorial Foundation Leadership Award. This award was a great honor and reflected her remarkable dedication to HOPE through many lean and difficult years. (To learn more, see the Organization Comments in the financial section of this profile.) We are also proud to report that we recently received our eighth consecutive unqualified audit!
Our primary goals for the current year, taken from our Strategic Plan, include: 1) to achieve financial sustainability; 2) to provide excellent care for our employees, enhancing morale, communication, and teamwork; and 3) to recruit and retain behavioral health providers. Thank you so much for your interest in supporting our work!
Needs
Currently, our most pressing needs include:
1. Patient Referrals! HOPE derives its current and future HRSA funding mostly from documented encounter data and a demonstrated need for services. HOPE welcomes all patients regardless of ability to pay. Uninsured patients with incomes less than 200% of the poverty level may use our Sliding Fee Scale, and HOPE accepts most major insurance plans.
2. Donations earmarked for our Reserve. (See Impact Statement above.)
3. Unrestricted Donations. These funds help close the gap between what a medical visit costs HOPE (an average of $275.66) and the amount of clinical revenue collected (an average of $119 per visit.) Currently, 23% of HOPE's patient base is uninsured, and more than 95% of those uninsured fall below 200% of the federal poverty line.
4. Donations to the HOPE Assistance Fund. Even with our significantly discounted fee structure, many HOPE patients struggle to afford care. This fund helps to cover expenses for extremely vulnerable patients and helps pay for life-saving services that can't be provided in our primary care setting.
5. Prayer! Truly. Thank you.
CEO Statement
HOPE is unique in many ways, but one of the most beautiful in which we shine is through the love and grace we show one another as we care for our patients and community. As a faith-based organization, spiritually supporting our staff is a supreme imperative. Day in and day out, they bear witness to so many tragic situations. One provider shared with me that she had three patients in one day diagnosed with cancer - and this is a primary care setting! Praying together is one of the most important things that we do. The following reflections from our exceptional staff, taken from our staff culture video filmed last year, illustrate our mission and culture beautifully:
"HOPE was never a business. It was and continues to be a profound calling. Our call is to treat each patient with love and compassion to be the hands, feet, and voice of Christ. Faith is the essence of HOPE, and our spirituality is at the very heart of the organization. Our mission is a direct response to Jesus' loving command to 'love your neighbors as yourselves.'"
"The mission of Hope Family Health is to take care of all the patients that walk through that door, no matter their color, no matter their status, no matter how rich they are, no matter who they are, you take care of them, from top to bottom, head to toe, mind body and soul. People know when they come to HOPE that it doesn't matter where you come from or who you are. You're greeted with that smile, and you're treated with kindness."
"HOPE is an entirely different experience than anywhere that I have ever worked. HOPE is where God has called me to be, and I love what I do. I hope that I can be here until I guess I die!"
We are so blessed to be part of God's story unfolding in this beautiful place. Thank you for considering joining us on the journey. - Sincerely, Jenny Dittes, PA-C CEO
Board Chair Statement
Thank you for taking the time to learn more about HOPE Family Health. We are a faith-based organization, and we have witnessed God's involvement in our decisions, from our staff to the care of our patients. Our healthcare center opened in 2005 to meet the needs of a rural population that were medically underserved, and many of whom had limited medical insurance coverage. HOPE began as a medical practice and became a Federally Qualified Health Center (FQHC) in 2012. HOPE has expanded its services to include behavioral healthcare, access to dental care, and in-house pharmacy services. I am honored to be the Board Chairman of this organization and to have been a part of the HOPE family for over five years. The staff is genuinely dedicated to our mission and to the patients we serve. We need your help; contributions from individuals, corporations, and foundations allow the organization to reach farther into our community to serve more patients. If you have unanswered questions, please contact us. - Sincerely, David Flynn Board Chairman, HOPE Family Health and Technology Director, Macon County Schools
Service Categories

Primary Category:

Health Care

-

Ambulatory & Primary Health Care

Secondary Category:

Mental Health & Crisis Intervention

-

Mental Health Treatment

Tertiary Category:

Human Services

-

Ethnic/Immigrant Services
Areas Served
Providers new to HOPE consistently reflect that our patients are among the most traumatized they have ever seen. Local statistics reveal a community rocked by economic distress, poverty, chronic disease, work injuries, traffic fatalities, drug and alcohol addiction, and premature death. Rates of cancer, suicide, and meth production are among the highest in the state. Despite the challenges, we are grateful to serve here. God has planted us in this place, and we are called to care for His people.
TN - Macon
TN - Sumner
TN - Trousdale
KY - Other