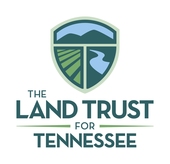 DONATE NOW
PO Box 41027
Nashville, TN 37204
Fiscal Year
Fiscal Year Start
04/01/2021
Fiscal Year End
03/31/2022
Projected Revenue
$2,408,560.00
Projected Expenses
$2,408,560.00
Organizational Budgets and Other Documents
IRS Letter of Exemption
Detailed Financials
Revenue and Expenses
| Fiscal Year | 2021 | 2020 | 2019 |
| --- | --- | --- | --- |
| Total Revenue | $2,424,163.00 | $2,865,150.00 | $4,862,897.00 |
| Total Expenses | $2,141,360.00 | $3,285,995.00 | $1,995,936.00 |
| Revenue Less Expenses | $282,803.00 | ($420,845.00) | $2,866,961.00 |
Revenue Sources
| Fiscal Year | 2021 | 2020 | 2019 |
| --- | --- | --- | --- |
| Foundation and Corporation Contributions | $0.00 | $0.00 | $0.00 |
| Government - Federal | $0.00 | $0.00 | $0.00 |
| Government - State | $0.00 | $0.00 | $0.00 |
| Government - Local | $0.00 | $0.00 | $0.00 |
| Government - Unspecified | $249,300.00 | $0.00 | $0.00 |
| Individual Contributions | $1,703,165.00 | $2,433,565.00 | $4,541,729.00 |
| Indirect Public Support | $0.00 | $0.00 | $0.00 |
| Earned Revenue | $-1,215.00 | $0.00 | $-2,397.00 |
| Investment Income, Net of Losses | $142,872.00 | $152,733.00 | $139,412.00 |
| Membership Dues | $0.00 | $0.00 | $0.00 |
| Special Events | $246,541.00 | $243,461.00 | $160,018.00 |
| Revenue In-Kind | $83,500.00 | $35,391.00 | $24,135.00 |
| Other | $0.00 | $0.00 | $0.00 |
Expense Allocation
| Fiscal Year | 2021 | 2020 | 2019 |
| --- | --- | --- | --- |
| Program Expense | $1,712,550.00 | $2,852,237.00 | $1,581,354.00 |
| Administration Expense | $182,644.00 | $132,663.00 | $134,027.00 |
| Fundraising Expense | $246,166.00 | $301,095.00 | $280,555.00 |
| Total Revenue/Total Expenses | 113% | 87% | 244% |
| Program Expense/Total Expenses | 80% | 87% | 79% |
| Fundraising Expense/Contributed Revenue | 11% | 9% | 14% |
Top Funding Sources
Fiscal Year
2021
2020
2019
Top Funding Source & Dollar Amount
Contributions, Gifts, and Grants
$1,703,165.00
Contributions, Gifts and Grants
$2,433,565.00
Contributions, Gifts and Grants
$4,541,729.00
Second Highest Funding Source & Dollar Amount
Government Grants
$249,300.00
Fundraising Events
$243,461.00
Fundraising Events
$160,018.00
Third Highest Funding Source & Dollar Amount
Fundraising Events
$246,541.00
Investment Income
$152,733.00
Investment Income
$139,412.00
Assets and Liabilities
| Fiscal Year | 2021 | 2020 | 2019 |
| --- | --- | --- | --- |
| Total Assets | $23,375,930.00 | $20,559,548.00 | $21,541,487.00 |
| Current Assets | $4,109,787.00 | $3,605,304.00 | $4,013,795.00 |
| Long-Term Liabilities | $249,312.00 | $0.00 | $0.00 |
| Current Liabilities | $292,887.00 | $135,166.00 | $222,290.00 |
| Total Net Assets | $22,833,731.00 | $20,424,382.00 | $21,319,197.00 |
Endowment Info
Do you have an endowment?
No
Capital Campaign Info
Are you currently in a Capital Campaign?
No
Do you anticipate a campaign in the next 5 years?
Yes
Solicitation Permit Info
State Charitable Solicitations Permit
Yes
Permit Expiration Month
September
Permit Expiration Year
2022
Solicitations Permit

Form 990s
Audit Documents
Foundation Staff Comments
---
Financial figures taken from Form 990. Financials prepared by Kraft CPAs, PLLC. Comments provided by Hayley Sulflridge 12/31/21.