Franklin County Humane Society (Animal Harbor)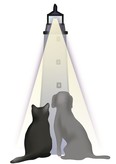 DONATE NOW
56 Nor-Nan Road
Winchester, TN 37398
Fiscal Year
Fiscal Year Start
01/01/2020
Fiscal Year End
12/31/2020
Projected Revenue
$250,000.00
Projected Expenses
$300,000.00
Organizational Budgets and Other Documents
IRS Letter of Exemption
Detailed Financials
Revenue and Expenses
| Fiscal Year | 2019 | 2018 | 2017 |
| --- | --- | --- | --- |
| Total Revenue | $300,748.00 | $256,273.00 | $194,591.00 |
| Total Expenses | $261,913.00 | $287,837.00 | $276,312.00 |
| Revenue Less Expenses | $38,835.00 | ($31,564.00) | ($81,721.00) |
Revenue Sources
| Fiscal Year | 2019 | 2018 | 2017 |
| --- | --- | --- | --- |
| Foundation and Corporation Contributions | $0.00 | $0.00 | $10,000.00 |
| Government - Federal | $0.00 | $0.00 | $0.00 |
| Government - State | $0.00 | $0.00 | $0.00 |
| Government - Local | $0.00 | $0.00 | $0.00 |
| Government - Unspecified | $0.00 | $0.00 | $0.00 |
| Individual Contributions | $245,429.00 | $192,033.00 | $148,017.00 |
| Indirect Public Support | $0.00 | $0.00 | $0.00 |
| Earned Revenue | $21,501.00 | $37,206.00 | $11,780.00 |
| Investment Income, Net of Losses | $183.00 | $107.00 | $39.00 |
| Membership Dues | $228.00 | $276.00 | $276.00 |
| Special Events | $33,407.00 | $26,651.00 | $24,479.00 |
| Revenue In-Kind | $0.00 | $0.00 | $0.00 |
| Other | $0.00 | $0.00 | $0.00 |
Expense Allocation
| Fiscal Year | 2019 | 2018 | 2017 |
| --- | --- | --- | --- |
| Program Expense | $246,401.00 | $282,511.00 | $271,038.00 |
| Administration Expense | $11,250.00 | $4,981.00 | $5,127.00 |
| Fundraising Expense | $4,262.00 | $345.00 | $147.00 |
| Total Revenue/Total Expenses | 115% | 89% | 70% |
| Program Expense/Total Expenses | 94% | 98% | 98% |
| Fundraising Expense/Contributed Revenue | 2% | 0% | 0% |
Top Funding Sources
Fiscal Year
2019
2018
2017
Top Funding Source & Dollar Amount
Contributions, Gifts and Grants
$245,429.00
Contributions, Gifts, and Grants
$192,033.00
Contributions, Gifts and Grants
$148,017.00
Second Highest Funding Source & Dollar Amount
Fundraising Events
$33,407.00
Program Revenue
$37,206.00
Fundraising Revenue
$24,479.00
Third Highest Funding Source & Dollar Amount
Program Revenue
$21,501.00
Fundraising Events
$26,651.00
Program Revenue
$11,780.00
Assets and Liabilities
| Fiscal Year | 2019 | 2018 | 2017 |
| --- | --- | --- | --- |
| Total Assets | $740,860.00 | $732,015.00 | $792,645.00 |
| Current Assets | $116,730.00 | $84,709.00 | $114,458.00 |
| Long-Term Liabilities | $117,622.00 | $157,660.00 | $183,560.00 |
| Current Liabilities | $26,504.00 | $16,457.00 | $19,623.00 |
| Total Net Assets | $596,734.00 | $557,898.00 | $589,462.00 |
Endowment Info
Do you have an endowment?
No
Capital Campaign Info
Are you currently in a Capital Campaign?
No
Do you anticipate a campaign in the next 5 years?
No
Solicitation Permit Info
State Charitable Solicitations Permit
Yes
Permit Expiration Month
June
Permit Expiration Year
2021
Solicitations Permit

Form 990s
Audit Documents
Foundation Staff Comments
---
Financial figures taken from the 990. Schedule B was removed to protect donor privacy. Financial documents completed by Bean, Rhoton & Kelley PLLC. Comments provided by Kathryn Bennett 9/29/2020.