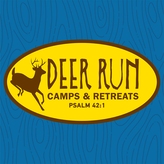 DONATE NOW
3845 Perkins Road
Thompson's Station, TN 37179
Fiscal Year
Fiscal Year Start
01/01/2021
Fiscal Year End
12/31/2021
Projected Revenue
$2,208,200.00
Projected Expenses
$1,765,600.00
Organizational Budgets and Other Documents
IRS Letter of Exemption
Detailed Financials
Revenue and Expenses
| Fiscal Year | 2019 | 2018 | 2017 |
| --- | --- | --- | --- |
| Total Revenue | $3,089,818.00 | $2,788,015.00 | $5,252,080.00 |
| Total Expenses | $2,580,872.00 | $2,672,758.00 | $2,334,060.00 |
| Revenue Less Expenses | $508,946.00 | $115,257.00 | $2,918,020.00 |
Revenue Sources
| Fiscal Year | 2019 | 2018 | 2017 |
| --- | --- | --- | --- |
| Foundation and Corporation Contributions | $0.00 | $0.00 | $0.00 |
| Government - Federal | $0.00 | $0.00 | $0.00 |
| Government - State | $0.00 | $0.00 | $0.00 |
| Government - Local | $0.00 | $0.00 | $0.00 |
| Government - Unspecified | $0.00 | $0.00 | $0.00 |
| Individual Contributions | $523,965.00 | $648,209.00 | $3,042,886.00 |
| Indirect Public Support | $0.00 | $0.00 | $0.00 |
| Earned Revenue | $2,364,963.00 | $2,106,294.00 | $2,202,076.00 |
| Investment Income, Net of Losses | $38,282.00 | $30,779.00 | $7,118.00 |
| Membership Dues | $0.00 | $0.00 | $0.00 |
| Special Events | $157,507.00 | $-28,269.00 | $0.00 |
| Revenue In-Kind | $0.00 | $0.00 | $0.00 |
| Other | $5,101.00 | $26,133.00 | $0.00 |
Expense Allocation
| Fiscal Year | 2019 | 2018 | 2017 |
| --- | --- | --- | --- |
| Program Expense | $2,301,263.00 | $2,466,751.00 | $2,185,508.00 |
| Administration Expense | $190,516.00 | $206,007.00 | $148,552.00 |
| Fundraising Expense | $89,093.00 | $0.00 | $0.00 |
| Total Revenue/Total Expenses | 120% | 104% | 225% |
| Program Expense/Total Expenses | 89% | 92% | 94% |
| Fundraising Expense/Contributed Revenue | 3% | 0% | 0% |
Top Funding Sources
Fiscal Year
2019
2018
2017
Top Funding Source & Dollar Amount
Program Revenue
$2,364,963.00
Program Revenue
$2,106,294.00
Contributions, Gifts and Grants
$3,042,886.00
Second Highest Funding Source & Dollar Amount
Contributions, Gifts and Grants
$523,965.00
Contributions, Gifts, and Grants
$648,209.00
Program Revenue
$2,202,076.00
Third Highest Funding Source & Dollar Amount
Fundraising Events
$157,507.00
Interest Income
$30,779.00
Investment Income
$7,118.00
Assets and Liabilities
| Fiscal Year | 2019 | 2018 | 2017 |
| --- | --- | --- | --- |
| Total Assets | $6,526,896.00 | $6,053,277.00 | $6,000,887.00 |
| Current Assets | $2,265,041.00 | $1,899,481.00 | $87,042.00 |
| Long-Term Liabilities | $0.00 | $4,100.00 | $4,000.00 |
| Current Liabilities | $321,458.00 | $352,685.00 | $491,287.00 |
| Total Net Assets | $6,205,438.00 | $5,696,492.00 | $5,505,600.00 |
Endowment Info
Do you have an endowment?
No
Capital Campaign Info
Are you currently in a Capital Campaign?
Yes
Do you anticipate a campaign in the next 5 years?
Yes
What is the campaign goal?
$4,000,000.00
What is the purpose of the capital campaign?
The Deer Run Capital Campaign supports the construction of the Refuge, a multi-use building with accommodations for 400 people. The Refuge will include an auditorium, meeting space/ worship center, kitchen, dining room, and health center. The campaign will also provide funds necessary to expand the capacity of overnight camper and retreat guest cabins.
Campaign Start
January 2015
Campaign End
December 2018
Campaign Raised to Date Month
December
Campaign Raised to Date Year
2017
Campaign Raised to Date Amount
$1,800,000.00
Solicitation Permit Info
State Charitable Solicitations Permit
Yes
Permit Expiration Month
June
Permit Expiration Year
2021
Solicitations Permit

Form 990s
Audit Documents
CEO/Executive Director/Board Comments
---
Deer Run has been blessed to experience consistent growth over the last ten years. For the past six years, we have also consistently operated in the black from generated revenue. We are committed to controlling our expenses through proper budgeting to insure that we are self-sustaining from an operational standpoint. This commitment allows us to allocate 100% of donations to either capital improvements or scholarships for children or families in need.
Foundation Staff Comments
---
Financial figures taken from 990. Financial statements prepared by Edward H. Winn. Comments provided by Kathryn Bennett 3/26/2021.